Amaranthe
with Battle Beast, Seven Spires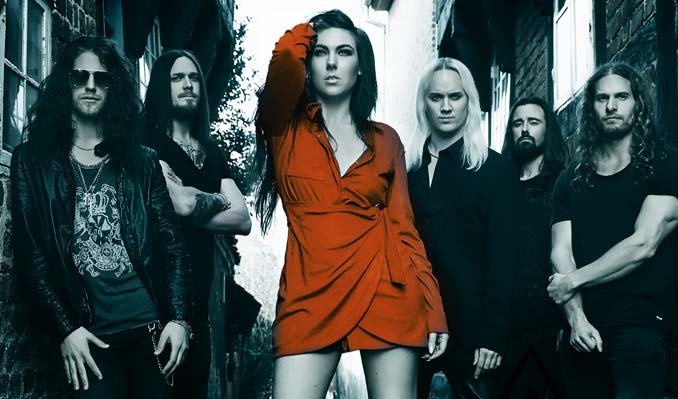 share
Artist Information
MAXIMALISM. This is AMARANTHE's manifesto to the world. The mission is set; to maximize their impact on the global metal scene, and the worldwide music scene in general. With twelve brand new tracks of immense intensity, crystal clear clarity and ponderous musicality, AMARANTHE have once again outdone themselves with their latest effort. The frontrunners of an entire new take on metal and powerful music, the newcomers from 2011's self-titled album have grown into seasoned veterans, with a 5 year never-ending tour on their merit list. AMARANTHE have taken all this experience and expertise on how to entertain an audience, and poured it all into one maximized album - ensuring that this utterly unstoppable machine will continue to steamroll over the stages worldwide for years to come.
MAXIMALISM displays a more diverse and mature AMARANTHE, brimming with fresh ideas, entirely bypassing and surpassing tired old genre tropes. From the opener "Maximize"'s hyper-modern relentless beat through "That Song"'s huge classic rock feel, to the soaring ballad "Endlessly" that would feel entirely fitting to a grand Hollywood movie, AMARANTHE clearly show they have taken their song writing abilities to the next level. With a stellar career filled with gold and platinum albums, rave 5-star live reviews and an upcoming immense world tour, AMARANTHE's latest album is a self fulling prophecy. A new movement is rising, a new direction of music entirely; All shall march to the sound of MAXIMALISM.
Read More
*Service and handling fees are added to the price of each ticket.
Mon, September 21, 2020
8:00 PM
$25.00 - $28.00

16 & Over